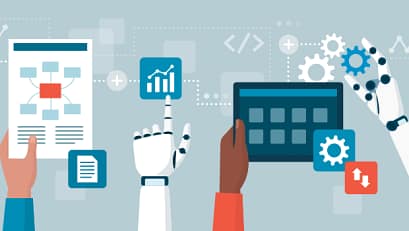 Are you considering transforming your manufacturing or business but don't know where to start? Today, we want to highlight a critical step that's often overlooked – workflows, connections, processes, and data. This is a step that we believe is a necessity at TSVMap. We provide this level of detailed diagrams when we provide an technical specifications value map assessment. This helps to have a clear understanding of a current state of the business and then allows for deeper discussion on what a future state might look like once the manufacturing or business has been transformed.
Imagine having a growing business, a fantastic team, and a state-of-the-art facility, but your systems, processes and connections are disorganized, causing chaos and confusion among your employees. In this case, workflows and systems can be the essential glue that holds everything together.
Creating a sophisticated workflow diagram can be time-consuming, but it's worth the effort. This diagram can ensure that all the necessary details, interactions, data, processes, customers, employees, admins, and C-level employees are taken into consideration. Additionally, a well-designed workflow diagram can make it easy for anyone, including laypersons, to understand.
You might be wondering, "How can I make my workflow diagram engaging and interesting?" While humor is an option, you can achieve an engaging diagram through clear and concise language, good design, and effective use of diagrams and visual aids.
At TSVMap, we understand that transforming your business or manufacturing through systems can be a complex and daunting task. That's why we strive to provide clear, actionable information to help you achieve your goals. With the right workflows and systems in place, this transformation can lead to significant results. One essential step in this process is creating a comprehensive workflow diagram that includes all the necessary details. By utilizing TSVMap's assessment methodology and expert guidance, you can identify any gaps in your current systems and develop a roadmap to achieve your business transformation goals. Start your journey towards success today by partnering with TSVMap.

TSVMap is here to help grow manufacturing processes and consult on your IT Solutions that way we can make it more effective and efficient. So if you need: IT Solutions, Assessment, Consultants, ERP Systems, MRP Systems, Automations, or Cyber Security. Contact us today at 864-991-5656 or Email info@tsvmap.com